Quantum chemical valence indices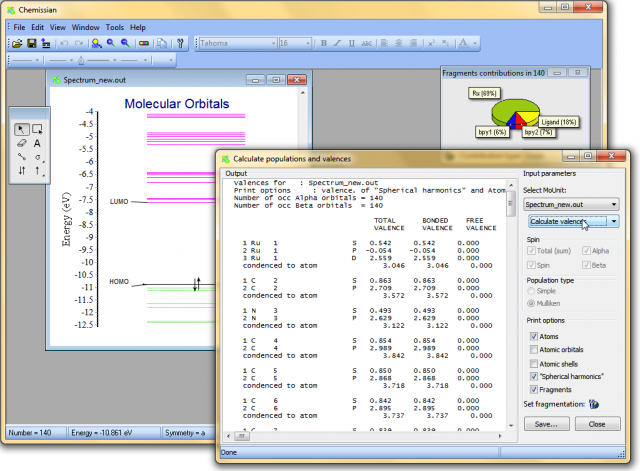 Valences are one of the most important indexes for characterizing states of atoms in molecules. They easily can be calculated using Chemissian "Calculate populations and valences" tool.
You can calculate valences of atoms, molecular fragments or individual atomic orbitals of shells. Valences of atomic orbitals are calculated in such a way that the sum of all AO valences belonging to some atom will gives the valence of this atom.
see also: