Mulliken and Simple populations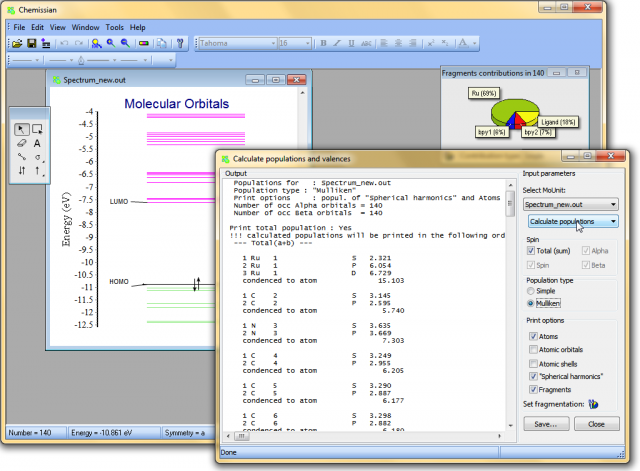 In the figure Chemissian calculate populations tool is presented.
Frequently, it is useful for many applications to estimate populations of atomic orbitals followed by estimating the populations condensed to shells, angular momentum, atoms, molecular fragments (i.g. groups of atoms, e.g. population of some ligands). However it can be done exactly in only the case when atomic orbitals are orthogonal to each other. Generally it is not the case. However there are several methods to do it approximately.
Chemissian implements two schemes referred to as "Simple" и "Mulliken".
see also: